Here are 3 EV Chargers which we've tested in the past and which we would recommend using as a home charger for the Fiat E-Ulysee in Europe whether you've got the Fiat e-ulysse Lounge or Ulysse version. These are all EU-only chargers.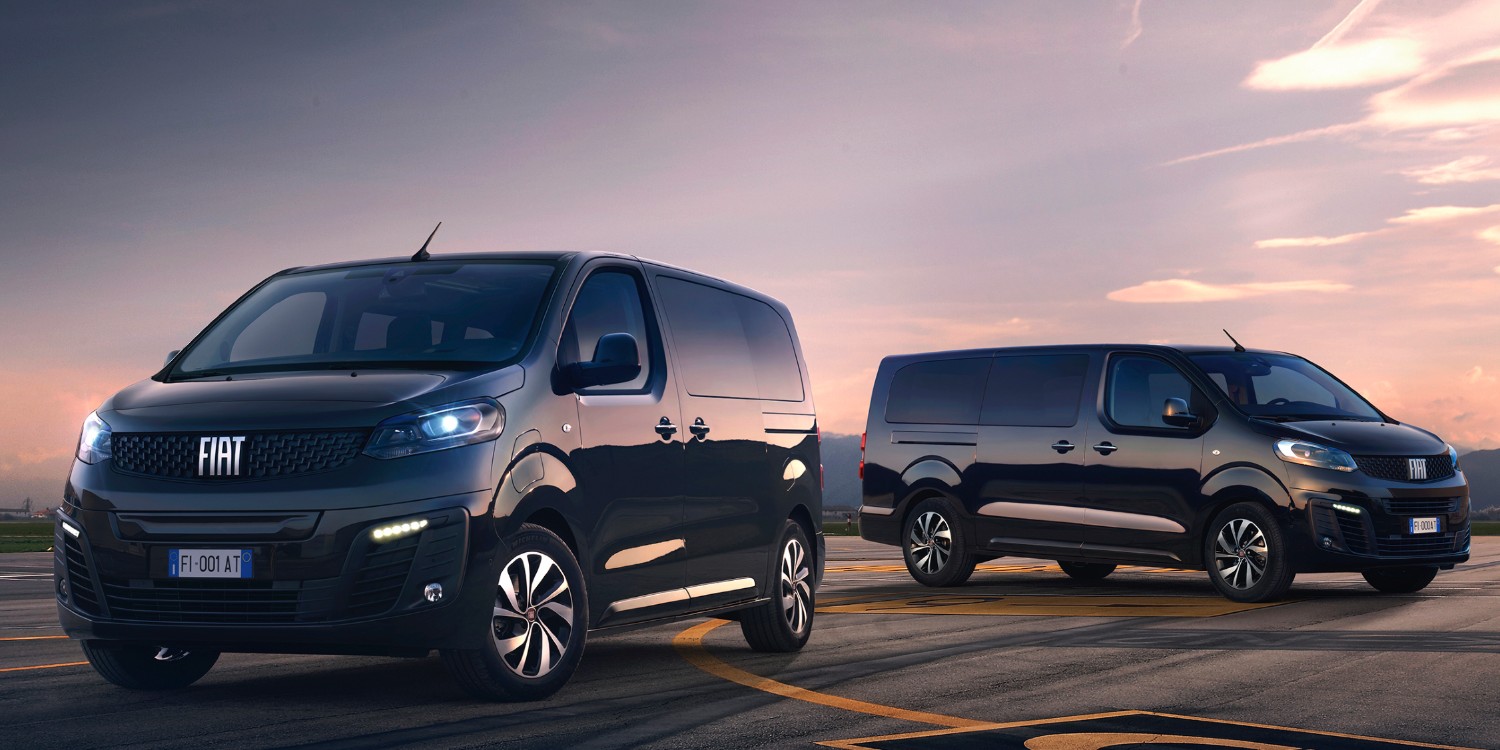 Let's have a look at each product in particular.
Morec – EV Charging Station (32 Amp)
First up there's the Morec EV Charging Station. This one provides 32 Amps of current and 7.68 kW to your Fiat. The first thing we noticed and liked about it is the build quality. The materials were spot on and it also has a waterproof IP66 rating to show for it. We also liked checking out that large LCD display which is clearly visible even in daylight and have to admit that the charging experience felt superior to the ones which only offer an LED indicator.
Now this one comes in several versions: There's one with a 6.1 meter cable with a Type 2 Mennekes connector which is what we tested. Now the Type 2 connector is standard throughout Europe and it's going to be compatible not just with the Ulysse but all electric Fiats. Europe uses Type 2 and North America uses Type 1 (SAE J1772 cable). There's an untethered one without a cable which only has a Type 2 socket and which you'll mostly find in the UK and there's even one with smart features where you'll be able to connect to it via a smartphone app.
The first thing we have to mention about this home electric vehicle charging station is the easy installation. Now the version we tried needed to be hardwired and as far as we are aware, you won't find one with a UK Plug. But it was very easy to install, this is a 3-wire job. What we did find to be inconvenient was the rather short power line, just 1.5 meters. When you connect it, please do remember to turn off the circuit breakers on the electrical panel for your own safety. Speaking of circuit breakers, some users have complained about the unit not getting up to full power. Always make sure to check that the circuit breaker on your home circuit is a 40-Amp one (32-Amp + 20%) otherwise the device can't get up to its peak power.
We noticed that the unit wasn't overheating at all even after several hours of continuous charging. Now that's the unit, but when it comes to the electrical cable, it's great if you have at least a 6mm line as there should be no overheating with that.
Juice Booster 2 – Portable EV Charger (32 Amp)
Now we get to the next home charger for the Fiat E-Ulysee and that is the Juice Booster 2. This is a powerful 32-Amp charger which can feed 11 kW to your Fiat if you power it using single-phase current or 22 kW using three-phase. Out of all the three chargers here, this one has the fastest charging rate by far and if it's charging times you are concerned about, it is the one to go for. Now the amount of power delivered on single-phase perfectly matches what the on-board charger of the Fiat can take. At this 11 kW rate, the 50 kW battery should charge in less than 6 hours and the 75 kW in less than 8 given that there's always going to be some throttling towards the end of the charging process.
It's main strength is toughness. Not only does it have an IP67 rating and the ability to withstand rain and snow, but you can also run it over with your car, it will still work. Actually there's an actual YouTube video with a tank driving over it.
Another interesting quirk of this EV Charging Cable is the fact that you have many combos to choose from which include up to 9 adapters so you can basically charge the Fiat everywhere and all the cables and adapter feel really solid to the touch.
So what objections do we have? The first one would be the price which is quite high. This is not just us, most of the people who purchased this have stated that the product is on the pricy side. Then there's the charging cable which is a bit too short and might not be long enough for all applications especially since sometimes you'll be plugging it into sockets which are indoors and the car has to be parked somewhere outside. European driveways are way narrower than american ones. The bag doesn't feel of very high quality either but at this point it's nitpicking.
The device comes with a 2-Year warranty and while we didn't have any issues with it, we did some research and apparently they do really fast replacements so the warranty process seems to be quite smooth. Nobody really complained on this topic.
Vorsprung – Portable EV Charger (10 / 13 / 32 Amp)
The last home charger for the Fiat E-Ulysee is the Vorsprung. Now this one is much cheaper than the Juice Booster but not as powerful. It too is a portable charger but without all the bells and whistles in terms of strength that the Booster has.
One curious thing which we noticed is that many people buy the Vorsprung not as a better or alternative charger, but when their original one breaks, indicating that they're not necessarily looking for a better charger for their Fiat, just A charger.
Well this will do the job, it can deliver up to 32 Amps and 7.4 kW of power, there's a UK Plug to connect it to any outlet although some users have actually reported getting the product in the UK without a UK plug and instead with a Schuko connector which is the one used throughout Europe.
The charger itself has adjustable amperage but you need to change the Amp settings before you connect it to your car. Otherwise once connected, we noticed that the amperage remains fixed and can't be changed.
The cable is long enough but it is quite a rigid one or at least it feels like that. When you coil it, it tries to fight back but it does feel really sturdy as well. One thing to note, careful when you open the package if you're in a hurry so you don't accidentally cut the shield strap.
Now there's the overheating. While our unit remained constant throughout the test and didn't seem to cause any issues, some users have been reporting fried sockets. Of course, one major factor here is the quality of the wiring that you have in your home.
The Fiat E-Ulysse is a great electric car which comes with 2 body styles. There's the Lounge trim with rear seats facing each other (Although we find the rear legroom to be poor) and the Ulysse version which can fit up to 8 reconfigurable seats. Regardless of which of these 3 EV Chargers you choose, you are guaranteed to have a solid device with rapid charging at home.