These are the 4 Best Nissan Ariya Home Chargers that you can buy in the US and in Europe. I'll be going through each one and explaining its unique advantages and features as well as how long it takes for each of them to charge your Ariya.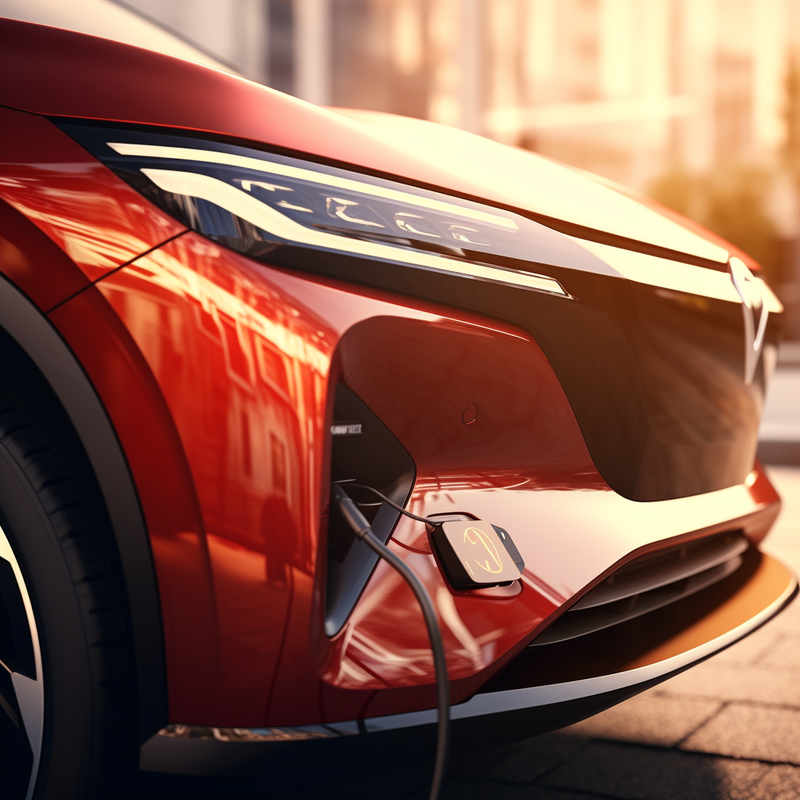 Let's have a look at each product in particular.
Wallbox Pulsar Plus – Level 2 EV Charging Station (40 Amp, 9.6 kW)
The first Nissan Ariya home charger we'll be reviewing is the Wallbox Pulsar Plus and there's good reason for us doing so. The Ariya will be coming to the US as well as in Europe and the Wallbox is a device that's sold in both continents.
For now, we'll focus on the US version. This comes in two versions, a 40-Amp and a 48-Amp model, the only distinction between them being the amount of power they deliver (9.6 kW for the 40-Amp and 11.5 kW for the 48-Amp) and the connector they use (The 40-Amp comes with a NEMA 14-50 connector while the 48-Amp needs to be hardwired). The cable that stretches out is 25 feet long and uses the standard Type 1 J1772 connector in North America or the Type 2 connector (Mennekes) in Europe.
Now the Nissan Aryia comes with an 87 kWh battery (It's actually 91 kWh but only 87 are usable) which will take about 10.5 hours to fully charge from 20% to 100%. Now this charging time applies to both chargers since the standard version of the on-board charger is limited to 7.4kW on single-phase current (Common in most households, both US and Europe).
Along with Wifi and Bluetooth connectivity, the Wallbox Pulsar has all the features you need. There's power sharing which allows you to connect multiple chargers to the same circuit without overloading it, Charge scheduling which starts the charger at a given time so you can take advantage of cheaper electricity at night, Solar excess usage which can start the charger only when the solar panels are outputting excess unused energy and also Amazon Alexa integration to control the charger via your voice. Plus there's the smartphone app which keeps track of all your charging costs and sessions along with providing you real-time data on the rapid charging rate.
It is IP54 rated so you can easily install it oustide, it will keep on charging in the rain and this Nissan Ariya charging solution comes with a 3-Year warranty.
ChargePoint Home Flex – Level 2 EV Charging Station (16-50 Amp)
Then there is our other very strong Nissan Aryia Home Charger, the ChargePoint Home Flex. This one is a 50-Amp charger which can deliver up to 12 kW of power. Sure, just like with the Wallbox you will be limited by the Nissan Aryia's on-board charger to 7.4 kW so you can expect the charging time to be identical. At the moment, the ChargePoint Home Flex is only available in North America.
To install the ChargePoint, after you mount it in your garage and here I do mean garage because this device only has a NEMA 3R rating which means it is not waterproof so you'll need to find an indoor space to mount it. It uses a J1772 connector to plug into your EV and comes with a NEMA 14-50 and NEMA 6-50 connectors in order to connect to your home circuit. However given the high amperage, if you want to max out its 12 kW of power then you'll need to hardwire it.
It comes with all the smart features you'd expect, there's charge scheduling, a smartphone app which allows you to keep track of charging costs and remote control the charger and Alexa voice integration. Actually what is interesting is that because ChargePoint has a huge charger network all across the world, they just incorporated the Home Flex into their app. So the same smartphone app which you would normally use to find a public charger will also be the hub for your home charger.
Juice Booster 2 – Portable EV Charger (32 Amp)
Our third Nissan Ariya Home Charger is the Juice Booster 2. Now up until recently, the Booster was only available in Europe however now, there is a J Booster, basically the US version of the charger. For this article, I'll be focusing on the EU version.
This is a 32-Amp Level 2 portable charger which can output up to 22 kW if supplied with three-phase power. It uses a Type 2 Mennekes connector which is the standard all throughout Europe. Now when it comes to the connector that plugs into the outlet, there's endless options to choose from. There are a few bundles available to choose from which include a multitude of connectors amongst which you'll find: EU, UK, NEMA, Plexo, CEE16, CEE32 (Single & Tri-Phase) & other adapters.
There are no smart features but then again you won't find any smart features on portable chargers. But the device is extremely tough because not only is it IP67 waterproof but can also be run over by a car and still keep on working. Every Juice Booster comes with a 2-Year warranty. The Juice Booster guarantees that it is going to be tough, durable and reliable. That's its main selling point.
Morec – Level 2 Portable EV Charger (32 Amp)
The last Nissan Ariya Home Charger we'll be looking at is the Morec Level 2 portable EV charger. This device can output up to 32 Amps of power to your Ariya which is exactly where the limit of the standard on-board charger is. The device is much cheaper than all of the chargers listed here and this is one of its main advantages.
It can connect to your home circuit by a NEMA 14-50 or a 6-50 connector. The device uses a cable which is 26 feet long (7.9m) and is equipped with an SAE J1772 connector.
There are no smart features, but you do get an LCD display which shows you the voltage, amperage, actual power delivered to the car and other essential information. This charger is IP66 rated so you can be sure that it is waterproof and will keep on charging even when the rain starts. Every Morec portable charger comes with a 1-Year No-Hassle warranty.
The Morec is cheap and gets the job done.