We selected 3 Mitsubishi Outlander PHEV chargers that are fully compatible with this plug-in hybrid, which can match it's maximum on-board charger power and can fully charge its battery pack overnight.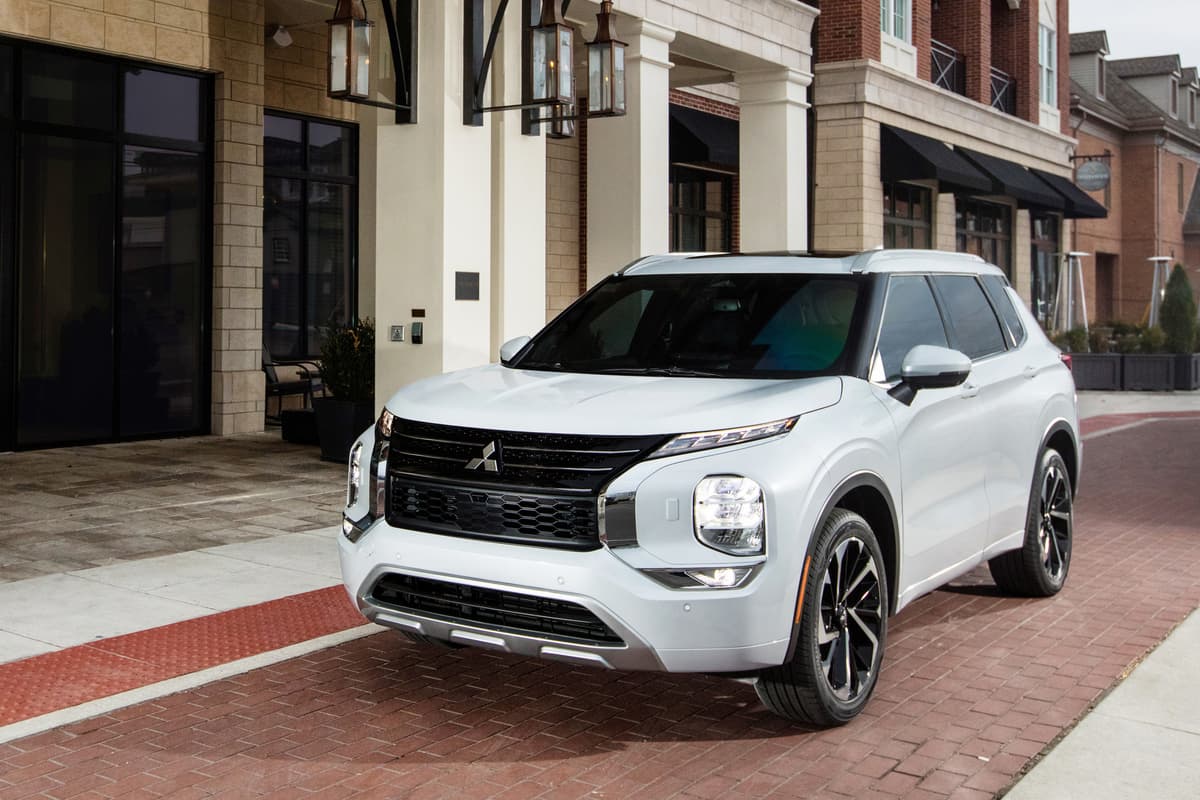 Let's have a look at each product in particular.
MEGEAR – Level 1-2 Portable EV Charger (16 Amp)
Our first Mitsubishi Outlander PHEV Home Charger is the Megear Skysword portable charger. Now it is important to remember that the Outlander only has a 3.7 kW on-board charger which means that it is not worth it for you to invest your money in more powerful chargers since they will still be limited to this charging rate.
The Megear is a 16-Amp AC charger which can output up to 3.84 kW so it is right within that maximum power range. This is a fully portable charger, it only weighs 3.8 kg and the advantage that it has against charging stations is that you don't need to mount it on the wall and because it is a Level 1 & 2 charger, it can be plugged into a 6-20 or a 5-15 outlet.
This means that even if you don't have a 240V outlet installed in your house you can still plug it into a standard 5-15. Of course you need to remember that if you plug it into a 120V 5-15 outlet it's going to only output half of its total power.
When running at full power, it is going to fully charge your Mitsubishi Outlander from 1% to 100% in about 5-6 hours. So you can get some good sleep overnight and in the morning you should have about 54 miles of range. Just in case you're confused about the range, remember that thee car we're refering to is the new version of the Outlander with the 20 kWh battery pack not the old one. However all chargers here will work just as well on the older model.
The Megear comes with a 25 ft long charging cable which can plug into any J1772 charge port. There are no smart features on the charger, you basically only get the control box which is IP55 rated with 4 indicating LED lights on it telling you if it is powered on, charging the Outlander or if there is some kind of fault. It also comes with a 1-Year No-Hassle warranty.
BougeRV – Level 1-2 Portable EV Charger (16 Amp)
The second Outlander PHEV charger we're going to be reviewing is the BougeRV Level 1 & 2 portable charger. Now if you're familiar with the EV Chargers market, you'll immediately recognize the control box because it's the Duosida one. The same type of control box has been used over and over by several EV brands.
The charger can output 16 Amps of electrical current and up to 3.8 kW of power putting it at exactly the same charging rate and thus the time to charge is the same as the previous one from Megear.
It has a 25 ft. charging cable which can be plugged into any EV with a J1772 charge port. Now at this point, you need to remember that all EVs from the United States, Canada and Japan use the J1772 charge connector with the notable exception of Tesla cars which choose to have their proprietary port but always include a J1772 adapter with the car.
This portable Outlander charger doesn't come with an LCD display or buttons, instead it has the standard 4 LED lights. There are no smart features either as you can probably tell, it is meant to provide the best bang for your buck. The control box is said to be IP55 rated and the charger itself comes with a 1-Year warranty.
ENEL X JuiceBox 32 – Level 2 EV Charging Station (32 Amp)
The ENEL X JuiceBox is the last Mitsubishi Outlander PHEV Charger. Now you may ask yourself, if the limit for the on-board charger is 3.7 kW then why did we choose one which is capable of 7.7 kW? Isn't all that power wasted? Well, yes. The charging time is going to be exactly the same as with the previous two. However this is a smart EV Charger which offers Wifi connectivity and syncing through the Juicenet smartphone app.
It offers features such as charge scheduling through which you can set a daily schedule to charge your Outlander. This means that it starts charging only at a specific time even if the car is plugged in already. The reason you might want to do that is in order to take advantage of off-peak electricity which is generally cheaper as much as possible. Sometimes the charge scheduling itself can manage to save more money in time than you actually paid for the charger.
It also helps you keep track of the cost to charge your EV through its reporting feature that shows you how much power you've used each day. There is also voice control to remotely start it or stop it and also reminders so that you don't forget to plug in. You don't get any of these features on the previous two.
Now back to the charger itself, it can output 32 Amps and can be plugged into a 14-50 outlet or hardwired directly. It comes with a 25 ft. cable that uses a J1772 connector.
The JuiceBox is NEMA 4X rated, the equivalent of IP66 so it is perfectly suitable for outdoor installation and comes with a 3-Year limited warranty.
So there are great options for charging at home for the Mitsubishi Outlander plug-in hybrid that can keep you more independent of public charging networks, so that DC fast chargers can remain a backup solution for those times when you need it.